GlobeNewswire
M2 Compliance to Take Part in the 17th Annual Jewish Law Symposium.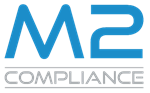 News provided by
M2 Compliance LLC
Sep 19, 2023, 5:35 PM ET
Fort Lauderdale, Sept. 19, 2023 (GLOBE NEWSWIRE) -- M2 Compliance ("M2"), a leading global SEC-registered filing agent and financial printer, is proud to announce our sponsorship of the upcoming Jewish Law Symposium Birchwood Manor -Whippany NJ, held at the Birchwood Manor - Whippany NJ, on Wednesday, September 20, 2023.

The Jewish Law Symposium, with featured presenter Rachel Wainer Apter, New Jersey Supreme Court Justice, is a gathering meticulously crafted to engage legal professionals across the State of New Jersey. It offers an insightful exploration of contemporary Ethical and Moral Dilemmas within the legal sphere, all while embracing this year's captivating theme, "Ethical Lessons from "Joseph and the Amazing Technicolor Dreamcoat." This unique event skillfully dissects these issues from both Civil Law and Talmudic Law perspectives, weaving together a rich tapestry of discussion and learning. For further details, please visit jewishlawsymposium.com.
M2's UNLIMITED SEC FILINGS program has transformed the pricing structure of EDGAR and iXBRL by providing unlimited fixed-rate programs, leaving an indelible mark on the industry. The UNLIMITED program disrupted an industry by encompassing all your SEC filings, regardless of form type, and in most cases, included registration statements. This unparalleled offering is designed to empower issuers and financial professionals with unprecedented flexibility and freedom, ensuring you are always in control of your compliance needs and priced at an astonishing $6,995 annually.
Join us as we modernize the future of regulatory compliance and discover how M2's UNLIMITED SEC FILINGS program can improve service offerings while reducing costs significantly. It's time to break free from the constraints of traditional pricing structures and embrace a world of unlimited possibilities.
M2 stands out for a multitude of reasons. We offer simultaneous EDGAR and iXBRL services, ensuring efficiency and accuracy in your filings. With a vast clientele, we represent over 1,600 issuers, providing us with extensive industry experience and expertise. Our track record speaks volumes, as we've successfully EDGARized over 6 million pages and handled more than 200,000 SEC filings. What truly sets us apart is our unwavering commitment to providing unparalleled service at the most competitive rates in the industry, making us a trusted partner in your compliance journey. Clients that join M2 stay because the service is outstanding and the pricing/product offered is unbeatable.
For more information, visit M2compliance.com or call (754) 243-5120
David McGuire
CEO
M2 Compliance
501 East Las Olas Blvd., Suite 300
Fort Lauderdale, Florida 33301 
T: (754) 243-5120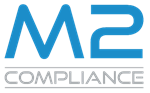 NOTE: This content is not written by or endorsed by "WWLP", its advertisers, or Nexstar Media Inc.
For inquiries or corrections to Press Releases, please reach out to GlobeNewswire.