GlobeNewswire
Updated BlueFire Equipment Corp (BLFR) Announces its Third Quarter Fiscal 2023 Financial Results, Highlights and Outlook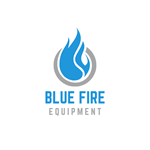 News provided by
BlueFire Equipment, Corp.
Nov 20, 2023, 4:50 PM ET
"Communication, transparency and reliability are key to establishing lifetime relationships and success."
Woodlands, TX., Nov. 20, 2023 (GLOBE NEWSWIRE) -- BlueFire Equipment Corp. (OTC: BLFR) ("BLFR" or the "Company"), a specialist in emerging industry acquisitions, today announces its third quarter fiscal 2023 financial results, highlights, and outlook.
Financial Results:
As of September 30, 2023, the Company recorded:
The above increases are attributed to our 90% purchase of Screaming Eagle Partners, LLC. ("Screaming Eagle").
Highlights:
Outlook:
Screaming Eagle will receive an initial cash compensation for the 12.5% interest obtained by Resource Rock with an additional $1,000,000 commitment to fund workovers and recompletions on Gin Creek and Bedias Creek wells with an additional $1,650,000 in cash to Screaming Eagle or continued development upon election. The CAPEX will potentially increase production and profits from the existing asset over the next six months.
The Binding Agreement's Joint Operating Agreement ("JOA") that was to be mutually agreed upon on or before November 3, 2023, has been extended due to the Company and Resource Rock under legal review. Screaming Eagle's cash compensation for its 12.5% interest will be received upon executing the JOA.
BLFR's Chairman of the Board states, "We are very pleased with the early results of the merger. BLFR is exploring several options to potentially increase the enterprise value of the company while guarding share structure integrity."
About BlueFire Equipment Corp. (BLFR)
BLFR, after its first acquisitions in the oil and gas industry, Screaming Eagle Partners, LLC. operating in the state of Texas, is focused on increasing its acquisitions within the energy sector.
SAFE HARBOR ACT: Forward-looking statements are included within the meaning of Section 27A of the Securities Act of 1933 and Section 21E of the Securities Exchange Act of 1934, as amended. All statements regarding the Company's expected future financial position, results of operations, cash flows, financing plans, business strategy, products and services, competitive positions, growth opportunities, plans and objectives of management for future operations or listing on an exchange — including words such as "anticipate," "if," "believe," "plan," "estimate," "expect," "intend," "may," "could," "should," "will" and other similar expressions — are forward-looking statements and involve risks, uncertainties and contingencies, many of which are beyond the Company's control and may cause actual results, performance or achievements to differ materially from anticipated results, performance or achievements. The Company is under no obligation to (and expressly disclaims any such obligation to) update or alter its forward-looking statements, whether as a result of new information, future events or otherwise. There are no assurances that the Company will complete additional acquisitions or will be successful in being approved for a NASDAQ listing. No information in this press release should be construed in any manner whatsoever as an indication of the future performance of the Company's revenues, financial condition or stock price.
Company Contact:
Nickolas S. Tabraue
Interim CEO, Chief Compliance and Investor Relations Officer, and Director of the Board
info@BLFR.info
Phone (786) 375-7281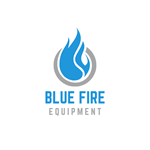 NOTE: This content is not written by or endorsed by "WWLP", its advertisers, or Nexstar Media Inc.
For inquiries or corrections to Press Releases, please reach out to GlobeNewswire.