GlobeNewswire
CytoDyn Appoints Jacob Lalezari M.D. as Interim CEO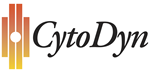 News provided by
CytoDyn Inc.
Nov 21, 2023, 8:30 AM ET
VANCOUVER, Washington, Nov. 21, 2023 (GLOBE NEWSWIRE) -- CytoDyn Inc. (OTCQB: CYDY) ("CytoDyn" or the "Company"), a biotechnology company developing leronlimab, a CCR5 antagonist with the potential for multiple therapeutic indications, today announced the appointment of Dr. Jacob Lalezari as interim CEO, effective November 17, 2023. Dr. Lalezari will be responsible for leading the Company's corporate and product development, with a focus on short-term clinical development and related fundraising. Antonio Migliarese, who had been serving as interim president since May 2023, in addition to CFO, will resume his previous role as CFO.

Dr. Lalezari brings over 34 years of industry experience and has been a longtime adviser to the Company. He previously served as interim Chief Medical Officer of CytoDyn during 2020, and has been a member of the Company's scientific advisory board for the past several years. Dr. Lalezari has been the CEO and Medical Director of Quest Clinical Research since 1996, and also served as the Chief Medical Officer of Virion Therapeutics in 2018. Dr. Lalezari has served as Principal Investigator for Phase I, II, and III clinical studies of new therapies for such viral diseases as HIV/AIDS, CMV, HPV, HSV, Hepatitis B and C, influenza, RSV, and COVID-19, including clinical trials conducted by the Company. His work has been published extensively and he is a well-regarded international speaker and patient advocate. Dr. Lalezari received his M.D. from the University of Pennsylvania, his M.A. from the University of Virginia, and his B.A. from the University of Rochester. He also holds a board certification from the American Board of Internal Medicine.
Tanya Urbach, Board Chair, commented, "On behalf of the Board, we are thrilled to have Dr. Lalezari step in as our interim CEO while we work to conclude our search for the right CEO candidate to lead the Company for the long-term. Dr. Lalezari is a widely known and respected figure in our industry and brings expertise and experience that directly correlate with the short-term needs of the Company. We anticipate Dr. Lalezari working with us for the next few months while the Company resolves the clinical hold and makes key decisions as it relates to getting back into clinical trials and evaluating strategic partnerships. With his industry relationships and knowledge, we believe Dr. Lalezari is uniquely suited to keep the Company's clinical strategy and potential partnership initiatives moving."
Dr. Lalezari stated, "I am eager to help CytoDyn move forward its corporate objectives. Indeed, I agreed to serve as interim CEO due to my belief in leronlimab and its potential. I have worked with leronlimab (and previously PRO 140) for almost 20 years, and I am pleased to step in during this critical juncture in which the Company seeks to come off clinical hold, get back to conducting trials and develop a drug that helps patients. I believe the Company can make significant and immediate progress on a number of key objectives."
About CytoDyn   
CytoDyn is a clinical-stage biotechnology company focused on the development and commercialization of leronlimab, an investigational humanized IgG4 monoclonal antibody (mAb) that is designed to bind to C-C chemokine receptor type 5 (CCR5), a protein on the surface of certain immune system cells that is believed to play a role in numerous disease processes. CytoDyn has studied leronlimab in multiple therapeutic areas, including infectious disease, cancer, and autoimmune conditions.   
  
Forward-Looking Statements   
This press release contains certain forward-looking statements that involve risks, uncertainties and assumptions that are difficult to predict. Words and expressions reflecting optimism, satisfaction or disappointment with current prospects, as well as words such as "believes," "hopes," "intends," "estimates," "expects," "projects," "plans," "anticipates" and variations thereof, or the use of future tense, identify forward-looking statements, but their absence does not mean that a statement is not forward-looking. Forward-looking statements may include statements about leronlimab, its ability to provide positive health outcomes, the Company's ability to resolve the clinical hold imposed by the U.S. Food and Drug Administration (the "FDA"), the Company's ability to implement a successful operating strategy for the development of leronlimab and thereby create shareholder value, the ability to obtain regulatory approval of the Company's drug products for commercial sales, and the strength of the Company's leadership team. The Company's forward-looking statements are not guarantees of performance, and actual results could vary materially from those contained in or expressed by such statements due to risks and uncertainties, including: (i) the regulatory determinations of leronlimab's safety and effectiveness to treat the diseases and conditions for which we are studying the product by the FDA and various drug regulatory agencies in other countries; (ii) the Company's ability to raise additional capital to fund its operations; (iii) the Company's ability to meet its debt and other payment obligations; (iv) the Company's ability to recruit and retain key employees; (v) the Company's ability to enter into partnership or licensing arrangements with third parties; (vi) the timely and sufficient development, through internal resources or third-party consultants, of analyses of the data generated from the Company's clinical trials required by the FDA or other regulatory agencies in connection with applications for approval of the Company's drug product; (vii) the Company's ability to achieve approval of a marketable product; (viii) the design, implementation and conduct of the Company's clinical trials; (ix) the results of any such clinical trials, including the possibility of unfavorable clinical trial results; (x) the market for, and marketability of, any product that is approved; (xi) the existence or development of vaccines, drugs, or other treatments that are viewed by medical professionals or patients as superior to the Company's products; (xii) regulatory initiatives, compliance with governmental regulations and the regulatory approval process; (xiii) legal proceedings, investigations or inquiries affecting the Company or its products; (xiv) general economic and business conditions; (xv) changes in foreign, political, and social conditions; (xvi) stockholder actions or proposals with regard to the Company, its management, or its board of directors; and (xvii) various other matters, many of which are beyond the Company's control. The Company urges investors to consider specifically the various risk factors identified in its most recent Form 10-K, and risk factors or cautionary statements included in subsequent Form 10-Qs and Form 8-Ks, filed with the Securities and Exchange Commission. Except as required by law, the Company does not undertake any responsibility to update any forward-looking statements to take into account events or circumstances that occur after the date of this press release.
CONTACT
Investor Relations
CytoDyn Inc.
ir@cytodyn.com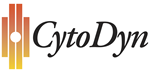 NOTE: This content is not written by or endorsed by "WWLP", its advertisers, or Nexstar Media Inc.
For inquiries or corrections to Press Releases, please reach out to GlobeNewswire.