Affordable air purifiers for wildfire season
Wildfire season comes with various problems for those in nearby areas. Among them is the significant drop in air quality that can occur. Wildfires release dangerous particulate matter into the air, which can enter your lungs and bloodstream. Many air purifiers are designed with efficient filters that can contain these particles before you breathe them in. Still, air purifiers can be a costly investment and aren't likely to cover the entirety of your home's exterior, so you may need more than one. Luckily, there are numerous affordable models that can help.
What is particulate matter?
Particulate matter is one of the primary wildfire components responsible for decreased air quality. According to the Environmental Protection Agency, "particles can be made up of different components, including acids, inorganic compounds, organic chemicals, soot, metals, soil or dust particles and biological materials"
The East Coast was blanketed in smoke due to a series of wildfires in Canada at the beginning of June, and now, 20 states are under air quality alerts for the same reason. There are currently nearly 500 active wildfires in Canada, according to ABC News.
The EPA notes that particulate matter from wildfires is generally as small as 2.5 microns, although some of it can be smaller. For this reason, choosing an air purifier with a filter that can remove particles 2.5 microns or smaller is a good idea.
What to consider when buying an air purifier for wildfire season
Air purifiers with HEPA filters can typically remove particles as small as 0.3 microns, making them an ideal choice for wildfire season. This type of filter is an air filter efficiency standard; those that meet this standard can remove 99.7% of the three-micron particles that pass through them, although many can remove particles that are even smaller. You'll also want to consider how long these filters last. Many are durable enough to last a year or so, but it's important to remember that these filters will degrade faster during wildfire season since they'll be removing more particles from the air than usual.
Air purifiers are designed to cover a specific area. If you live in a large home, you may be better off with a larger air purifier. However, if your house has numerous small rooms, it may be best to buy a compact model for each room.
Other tips for wildfire season
Buy an air quality monitor: Many budget air purifiers don't have built-in air quality monitors. This makes it difficult to know when the air in a given room is sufficiently clean. You can buy standalone air quality monitors that alert your phone when a room's air is clean or dirty.
Stay indoors: Wildfire smoke generally enters your home through open windows and doors. Consider keeping your windows closed and staying inside as often as possible.
Keep cool: If you live close to a wildfire, heat can be a concern. Run your air conditioner on its recirculation setting to cool down.
Budget air purifiers for wildfire season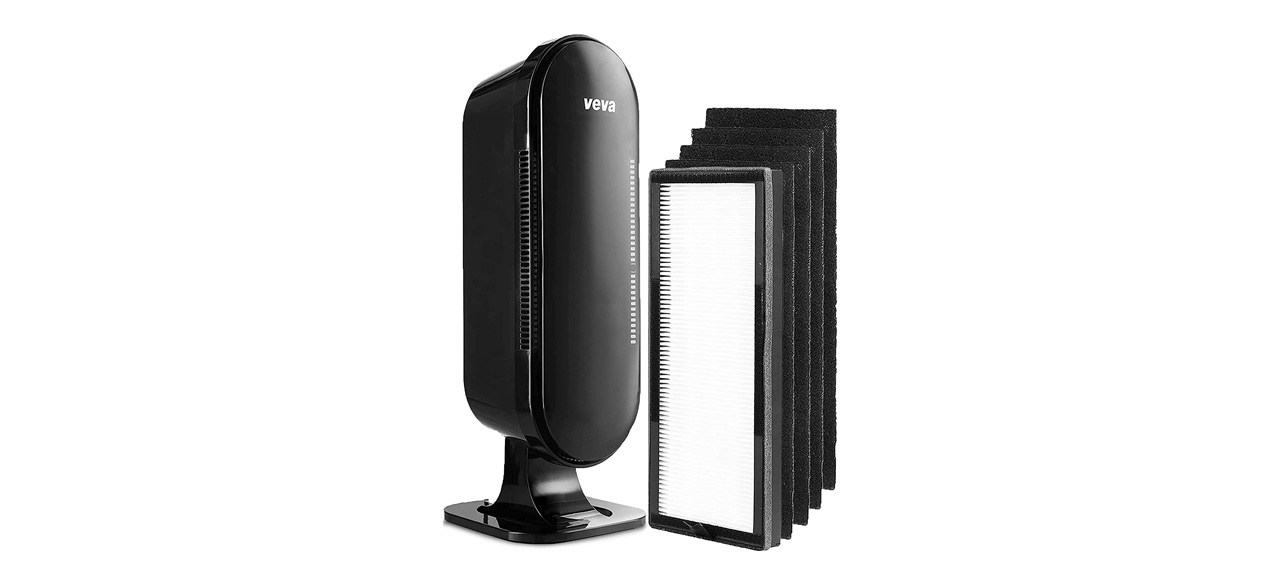 This model contains a true HEPA filter that can capture particles as small as 0.3 microns. It runs quietly and is small enough to move around your home. This air purifier covers around 325 square feet, and the replaceable filter lasts about a year.
Sold by Amazon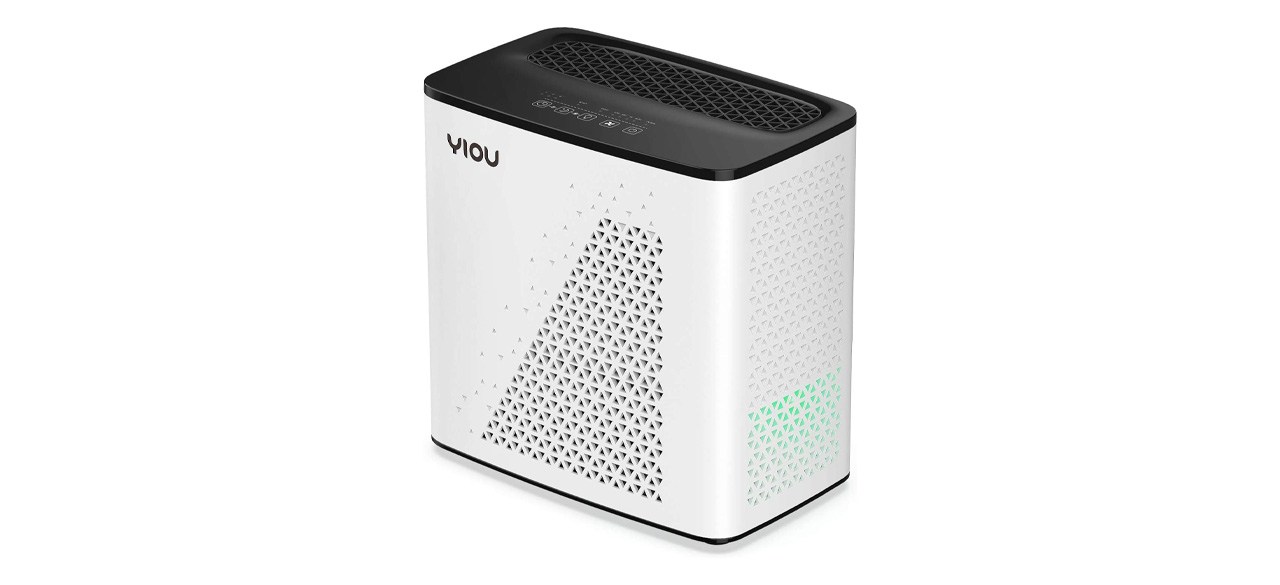 This has a high-efficiency particulate air filter to capture particulate matter and a built-in air quality indicator. It's suitable for rooms up to 547 square feet and is small enough to place it on a bedside table.
Sold by Amazon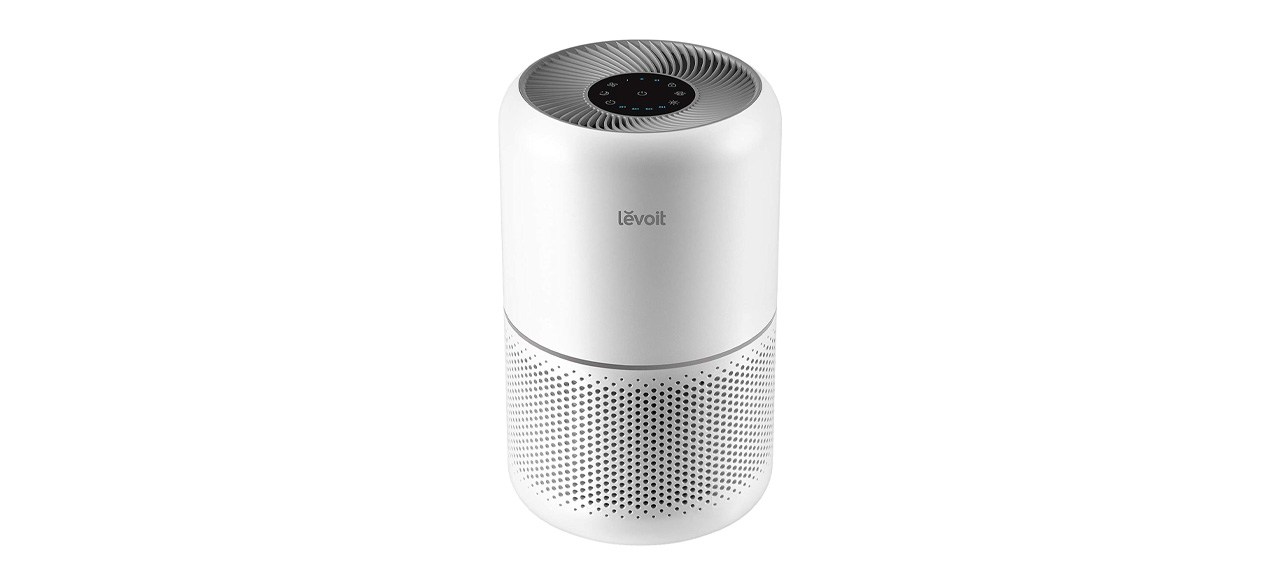 It takes approximately 30 minutes for this air purifier to clean the air in a 500-square-foot room. The HEPA filter removes particles as small as 0.3 microns. The Levoit Air Purifier features a sleek design and whisper-quiet operation.
Sold by Amazon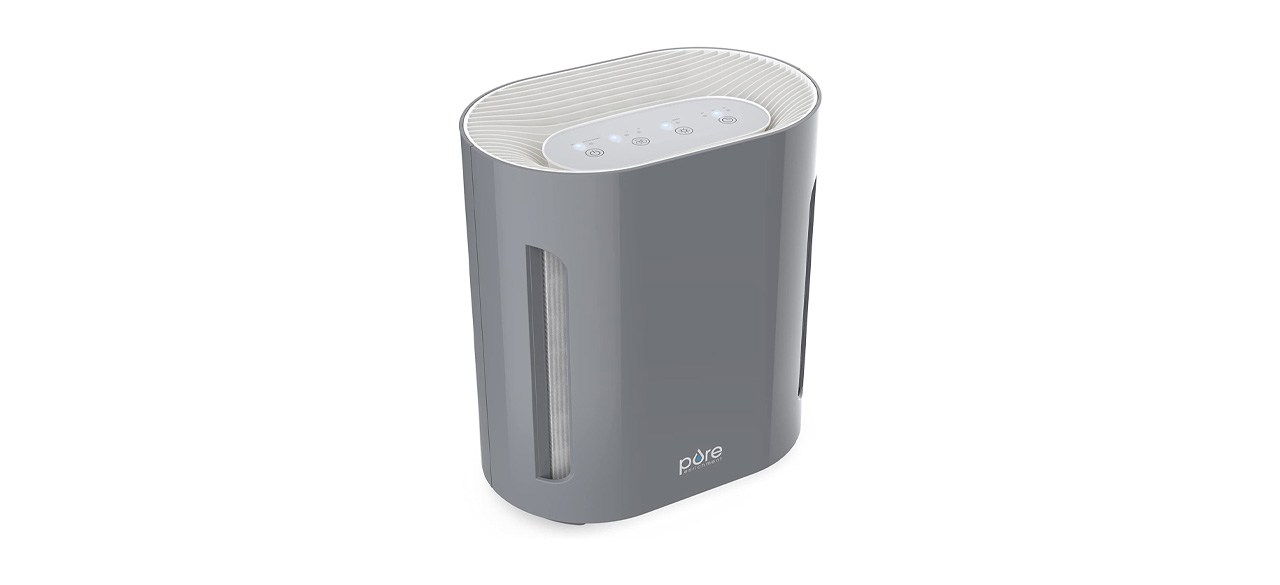 Pure Enrichment PureZone Air Purifier
This air purifier can remove 99.7% of the particulate matter in a 300-square-foot room. It has a high-efficiency particulate air filter and three speed settings. It's available in gray and white.
Sold by Amazon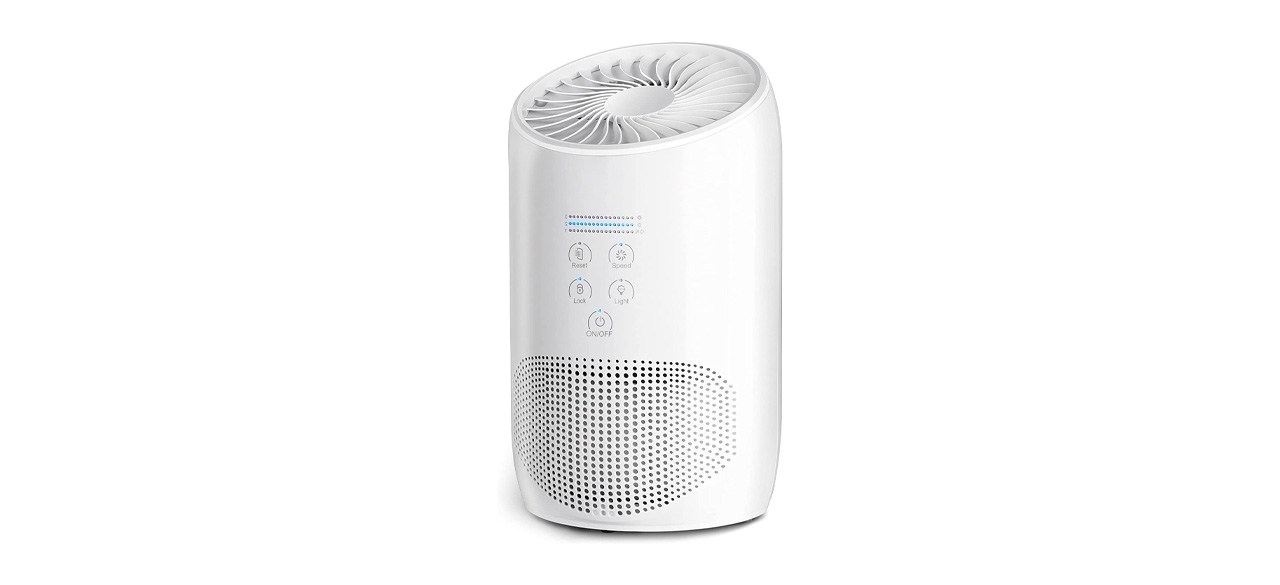 This purifier is great for rooms smaller than 108 square feet. It has a built-in high-efficiency particulate air filter to capture small particulate matter. It's less than 7 inches wide, making it ideal for tight spaces.
Sold by Amazon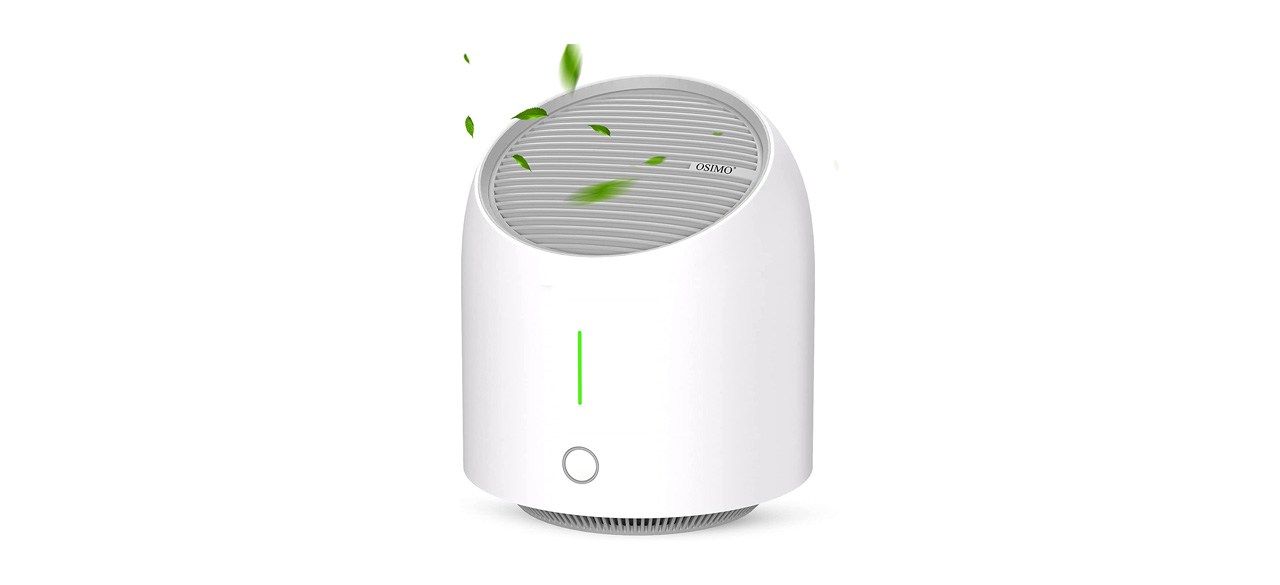 This has three fan-speed settings and a high-efficiency particulate air filter to remove small particles. It weighs less than two pounds and is available in gray and black. It covers up to 215 square feet.
Sold by Amazon
Want to shop the best products at the best prices? Check out Daily Deals from BestReviews.
Sign up here to receive the BestReviews weekly newsletter for useful advice on new products and noteworthy deals.
Cody Stewart writes for BestReviews. BestReviews has helped millions of consumers simplify their purchasing decisions, saving them time and money.
Copyright 2023 BestReviews, a Nexstar company. All rights reserved.