Best products for super fans
IN THIS ARTICLE:
Marvel Comics burst onto the market over 80 years ago and may be bigger than it ever was before. Now, it's not just a comic; it's expanded into a film franchise, several games, fashion, food, Legos and much more. Whether you have a Marvel fanatic in your life or hope to create one in the future, there are lots to choose from in the Marvel world to fit a wide range of ages and tastes.
Best Marvel home entertainment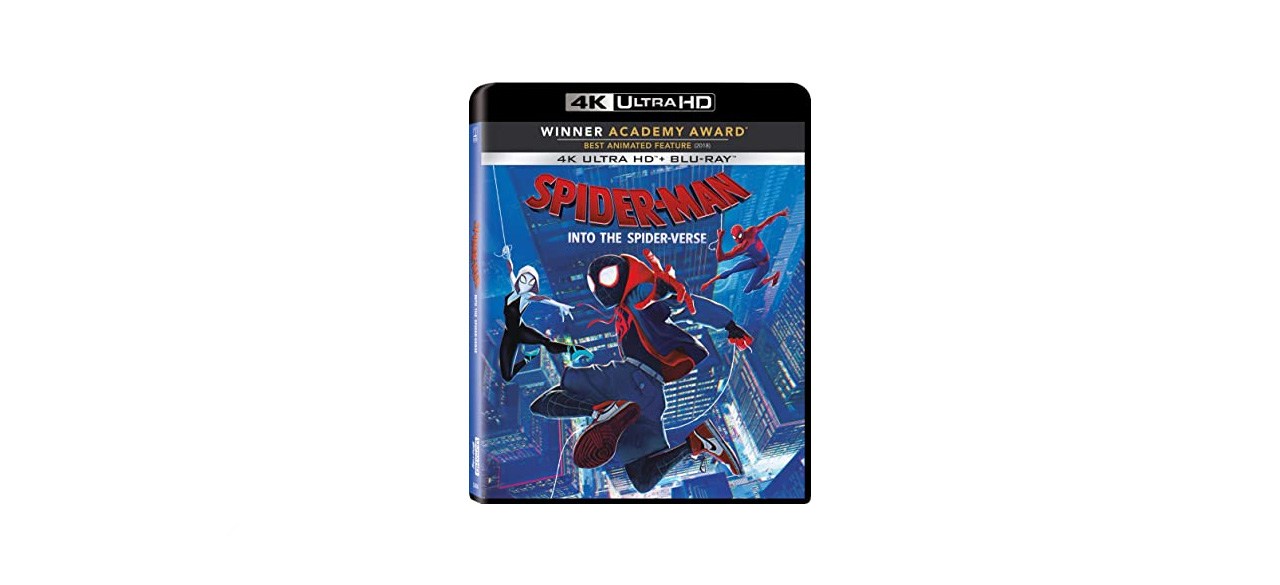 "Spider-Man: Into the Spider-Verse"
The live-action Marvel Cinematic Universe may dominate televisions and theaters, but Sony's "Spider-Man: Into the Spider-Verse" showed that there are other ways to enjoy our favorite heroes in a self-contained movie. With beautiful animation and a touching story about our flawed heroes, this one's great for Marvel fanatics and newcomers alike.
Sold by Amazon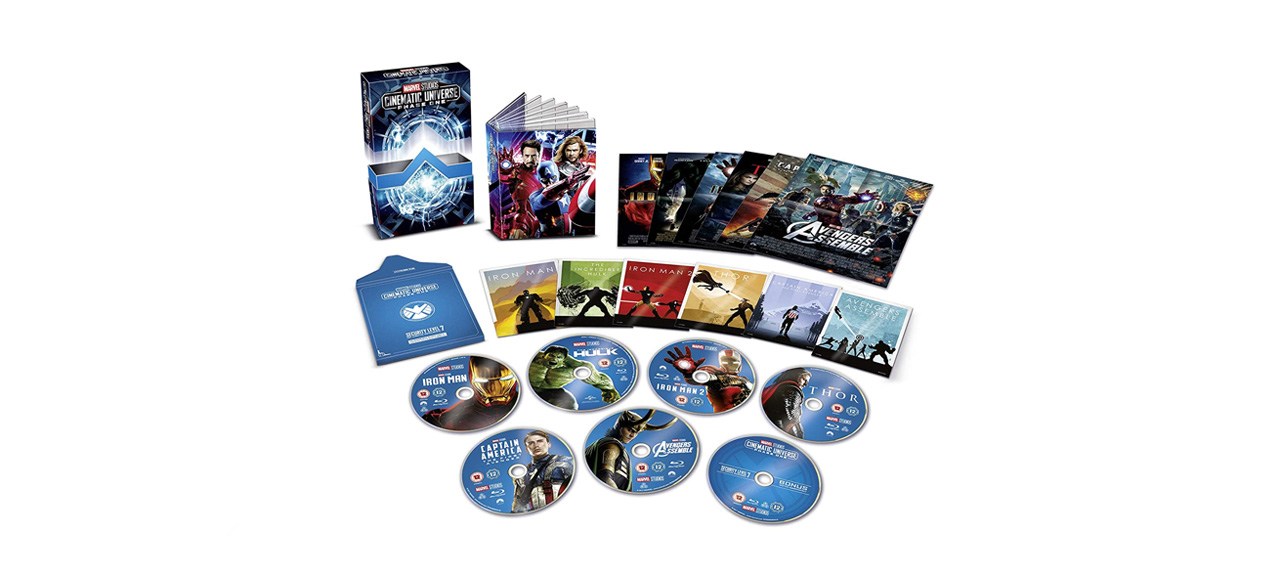 A lot has happened since phase one of the MCU, but the groundwork laid by Iron Man, Captain America, Thor and the rest of the original Avengers still goes strong today. This set features every movie from "Iron Man" to the first Avengers movie with plenty of special features and bonuses inside.
Sold by Amazon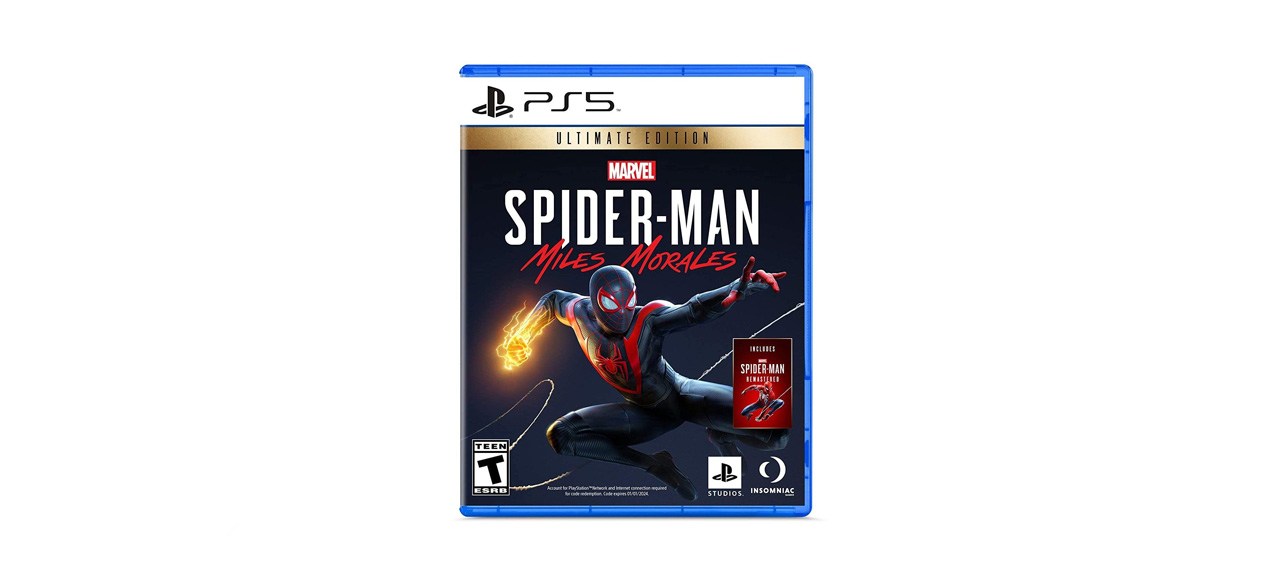 Marvel's Spider-Man: Miles Morales: Ultimate Edition
Marvel's Spider-Man quickly joined the ranks of Arkham as one of the best open-world superhero games in history. Thanks to this set, you can experience the remastered original and its sequel, Miles Morales, in the same box. With cinematic cutscenes and a groundbreaking, intuitive combat and stealth system, this one's suitable for all ages and interests.
Sold by Amazon
Best Marvel toys for all ages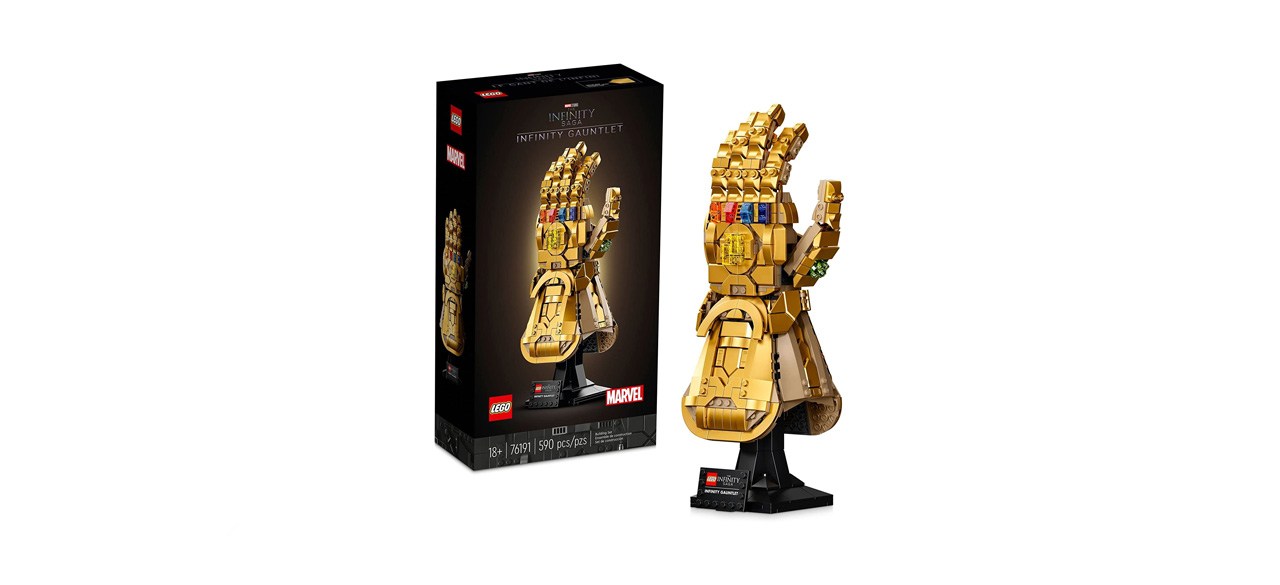 Lego's collectible line combines the childhood fun of constructing magnificent scenes and props with adult desires for something more collectible that you can proudly display on your bookshelf. This highly accurate Infinity Gauntlet comes straight from the MCU's most vile villain's hand and lets you take charge of its conversational power. Just try not to snap.
Sold by Amazon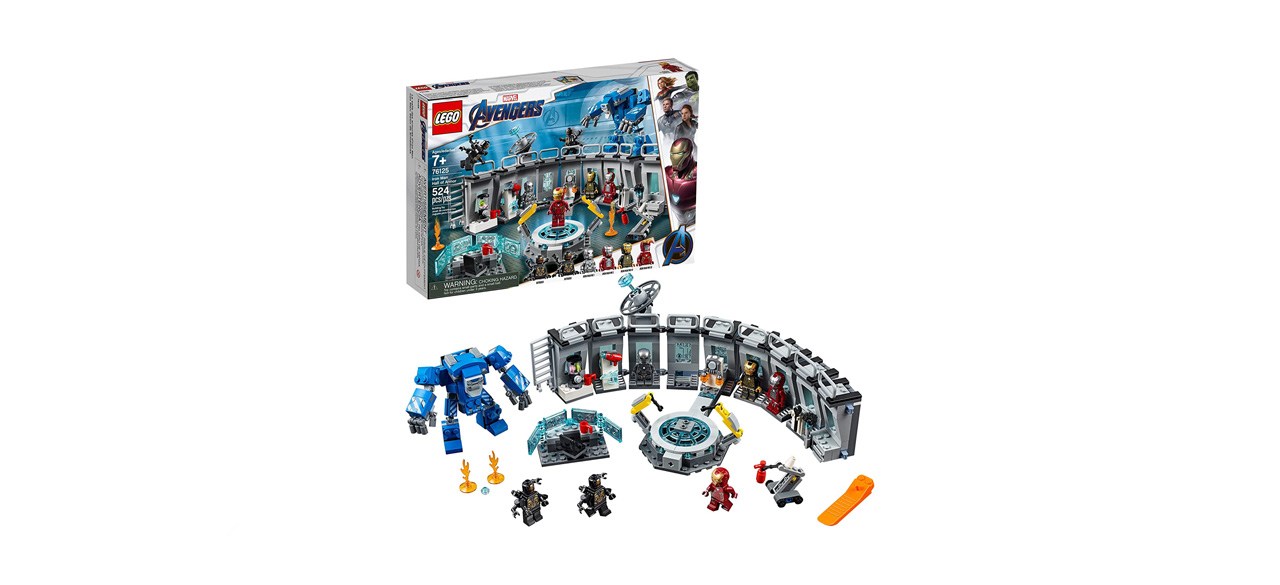 Tony Stark built quite a collection of Iron Man suits during his time in the MCU. Thanks to this amazingly detailed set, kids and their parents can recreate their favorite scenes from Tony Stark's adventures.
Sold by Amazon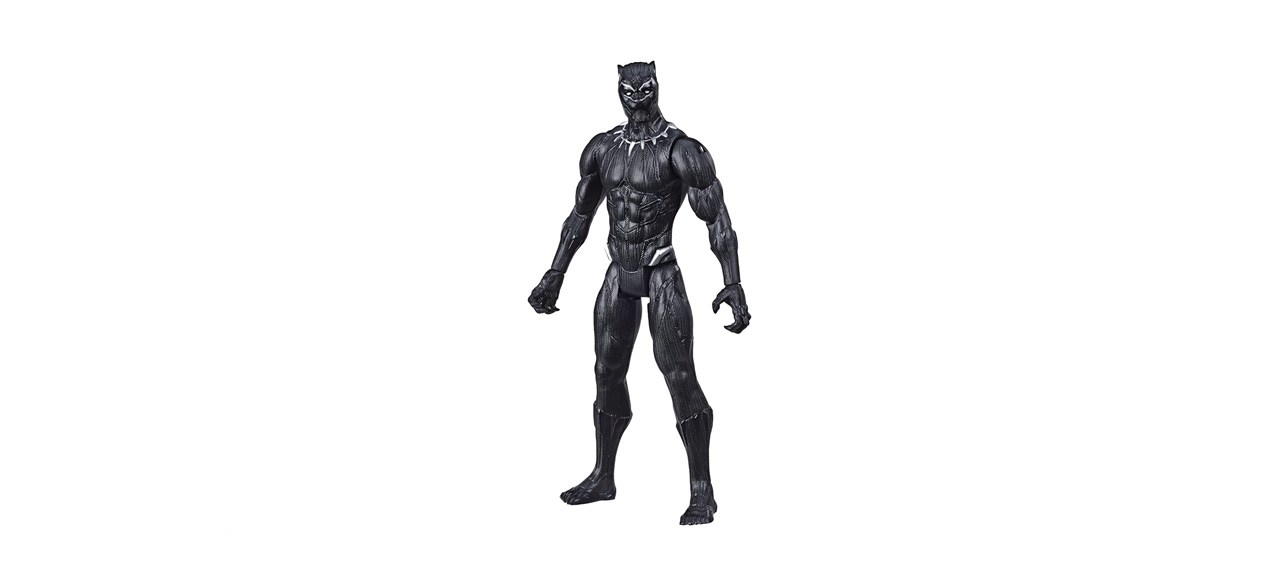 Marvel "Avengers: Endgame" 12-inch T'Challa Action Figure
"Black Panther" showed young audiences that heroes come from all across the globe, and this action figure pays tribute to the iconic character. This highly detailed, fully poseable T'Challa action figure designed after his "Avengers: Endgame" costume stands a foot tall. It's great for children to play with, but adult collectors will also love it on their shelves.
Sold by Amazon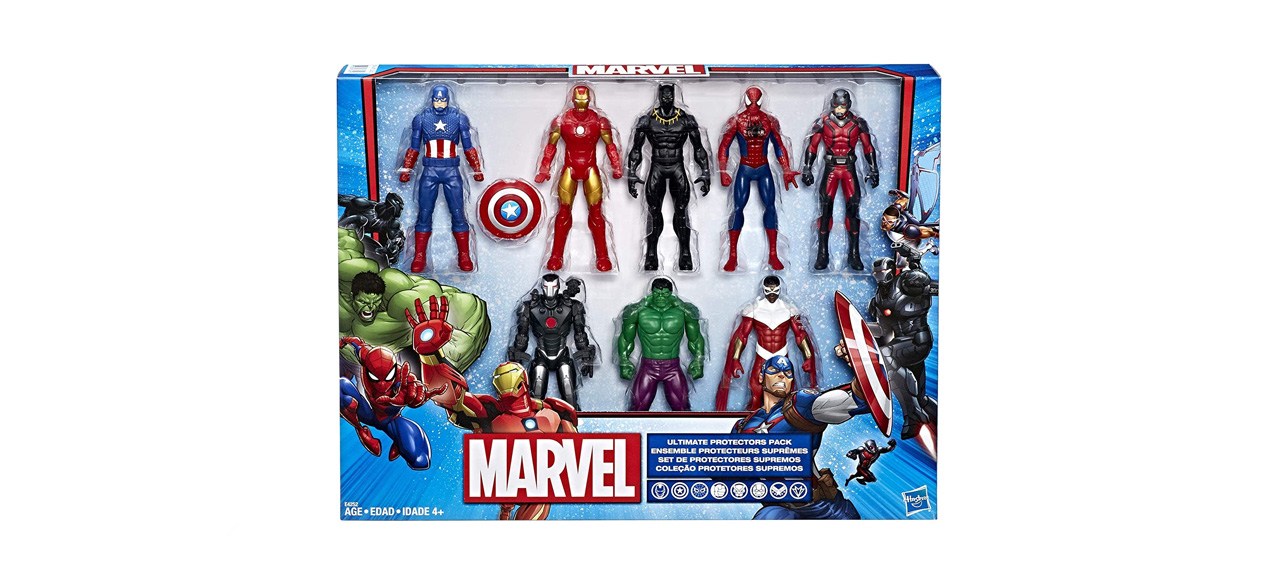 Marvel Avengers Action Figure Set
Why pick just one? This set of action figures features Iron Man, Hulk, Black Panther, Captain America, Spider-Man, Ant-Man, War Machine and Falcon in the same box. Each poseable action figure has a comic-style look and gives young fans a great start to their toy collection.
Sold by Amazon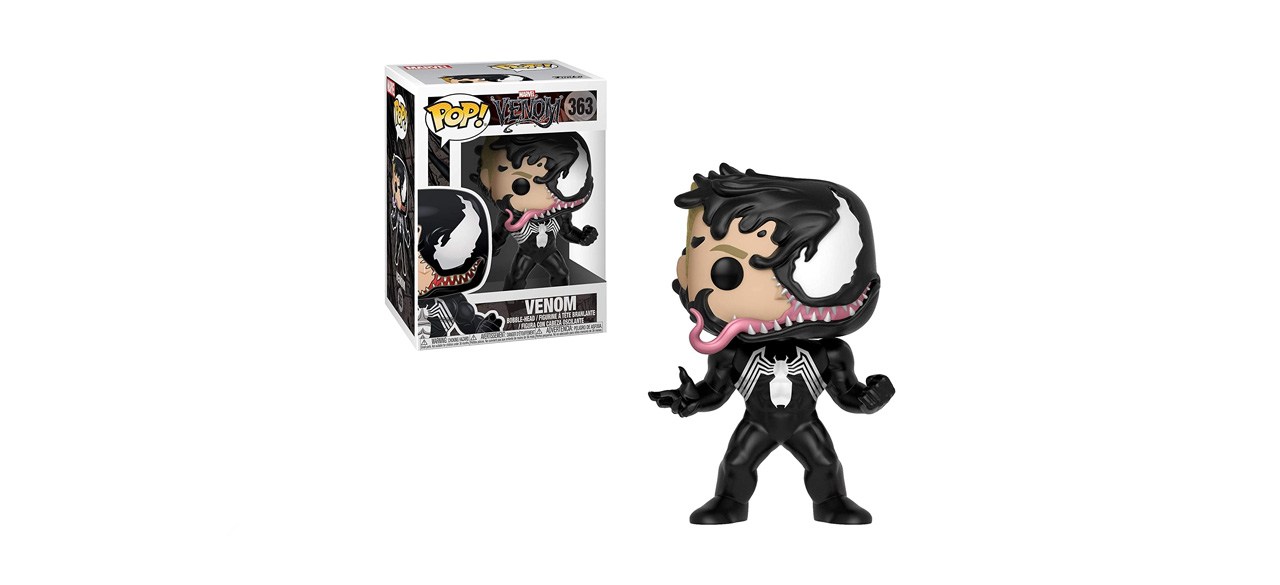 What's a Marvel collection without a Funko Pop? Inspired by Sony's "Venom" franchise, this one features Eddie Brock mid-transition to his friend and alter ego. While there are many exciting Funko Pops on the market, this one's uniquely cute and horrifying look will stand out of the crowd.
Sold by Amazon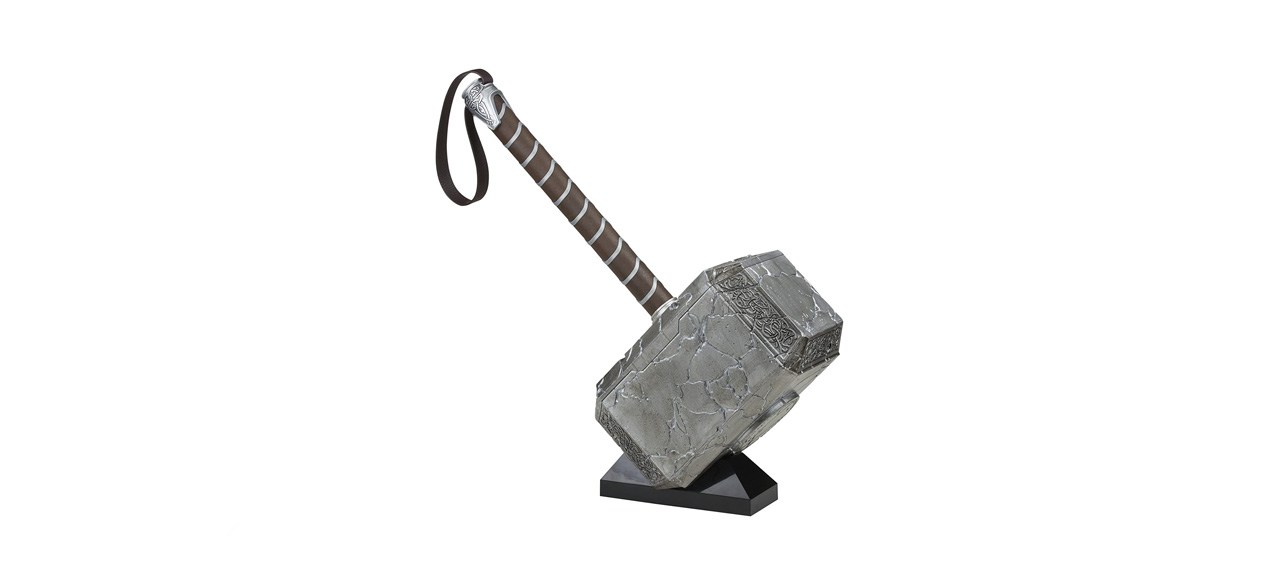 You don't have to be a Nordic god from outer space to lift this fun, electric recreation of Thor's iconic hammer. Designed with the film franchise in mind, this one lights up and produces sound. Kids will love the authenticity, and collectors will love how it looks on its included stand.
Sold by Amazon
Best Marvel shirts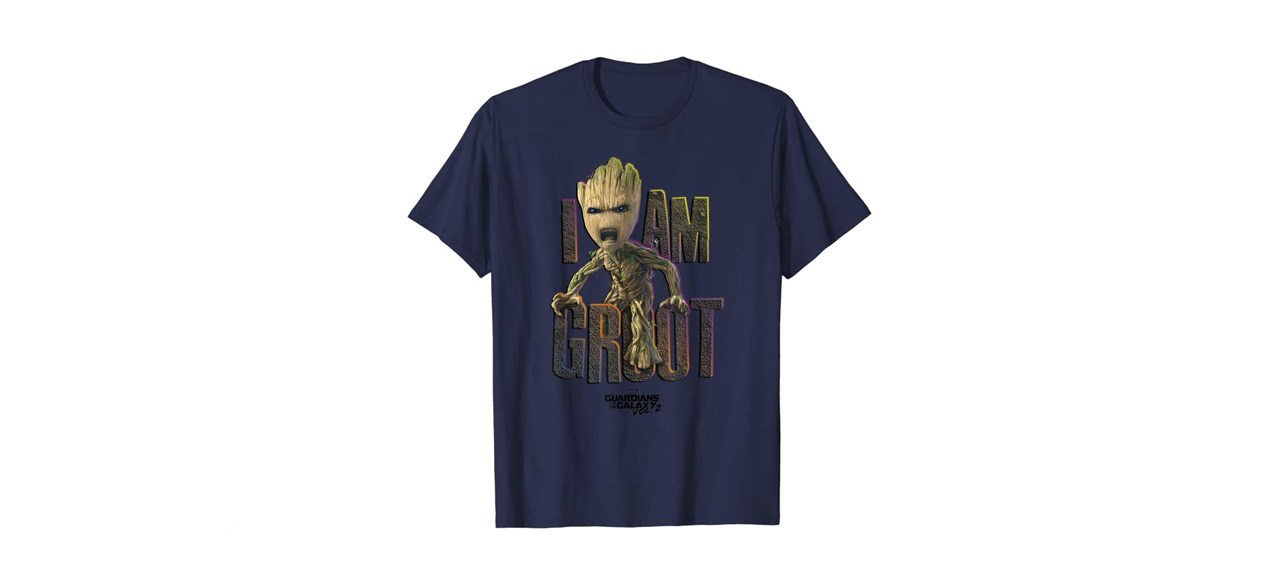 Everyone's favorite talking tree can use three words to convey every emotion. Now, with this shirt that's available for all ages, your favorite Guardian can pay homage to Marvel's most adorable space mercenary.
Sold by Amazon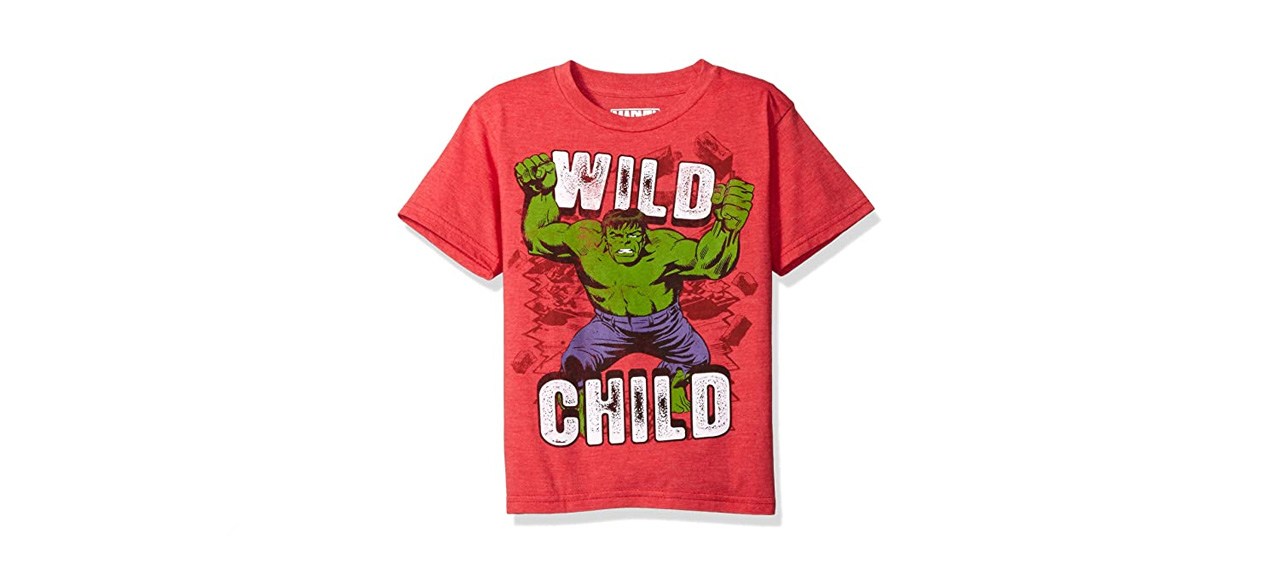 Marvel "Wild Child" Hulk T-shirt
Every parent sees their kid go into a Bruce Banner fit from time to time, and this shirt warns guests and strangers that a wild child hides inside.
Sold by Amazon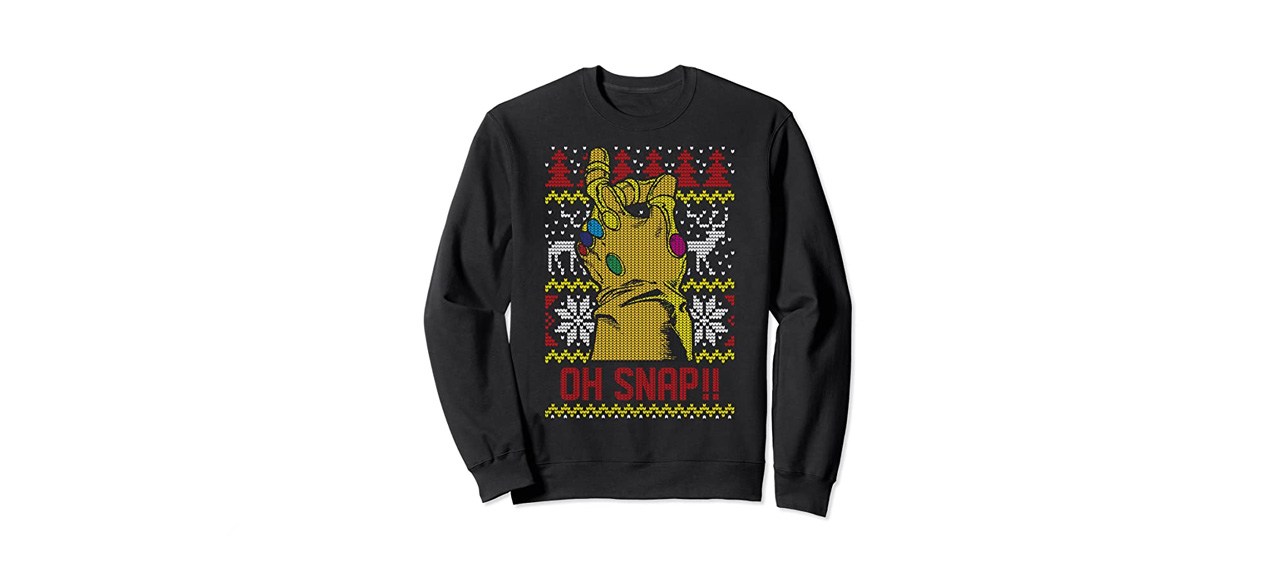 Marvel "Oh Snap!" Ugly Christmas Sweater
Thanos's snap won't be the first thing people think of come November and December, but this hilarious reminder of the franchise's most catastrophic event will undoubtedly be a hit for Marvel fans of every age.
Sold by Amazon
Best Marvel books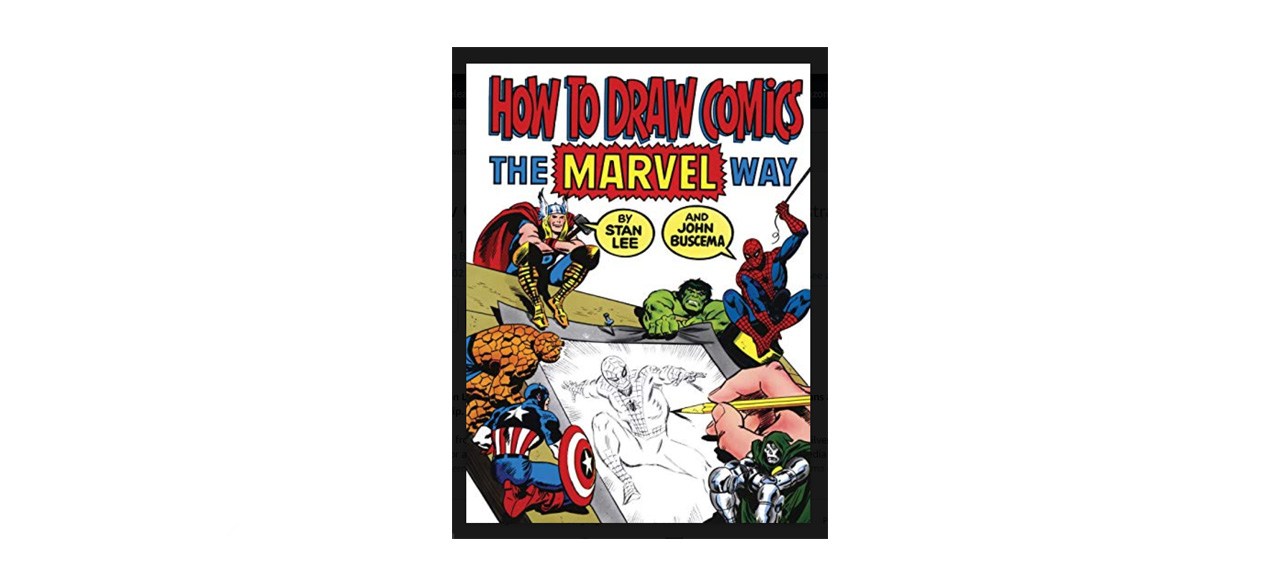 "How to Draw Comics the Marvel Way"
Stan Lee's "How to Draw Comics the Marvel Way" is one of the most popular Marvel how-to guides on the market. In it, the face of the entire Marvel universe explains what goes into making a heroic figure and teaches you some skills beyond the comic page as well.
Sold by Amazon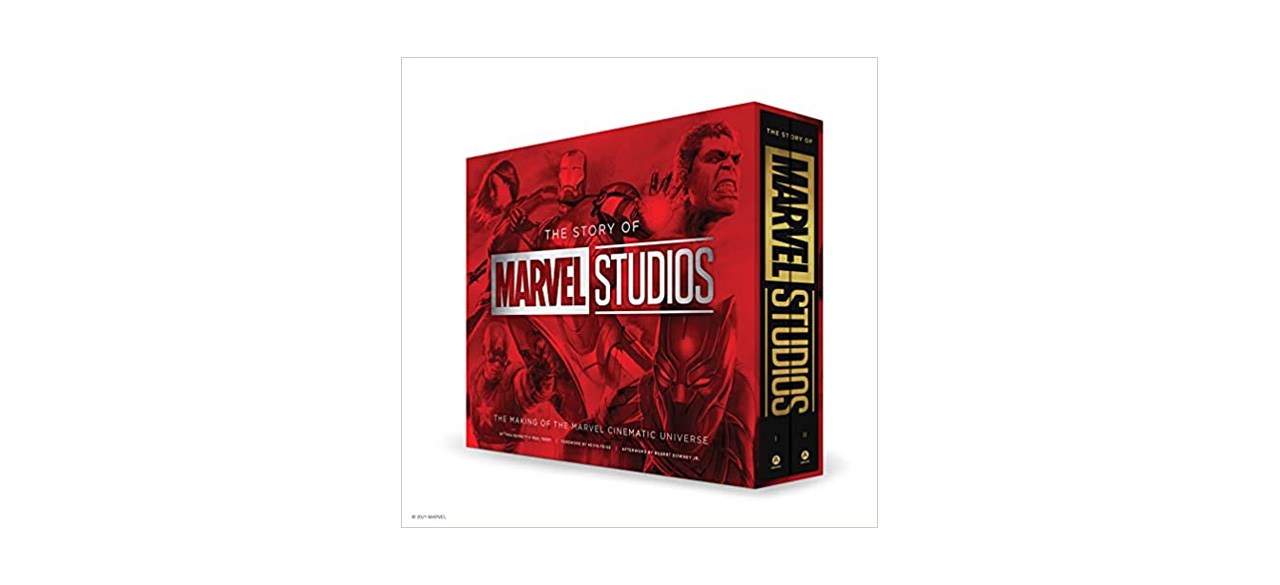 "The Making of the Marvel Cinematic Universe"
This comprehensive look behind the scenes of Kevin Feige's on-screen universe chronicles the universe's early days and shows the artistry and love that went into the biggest franchise ever.
Sold by Amazon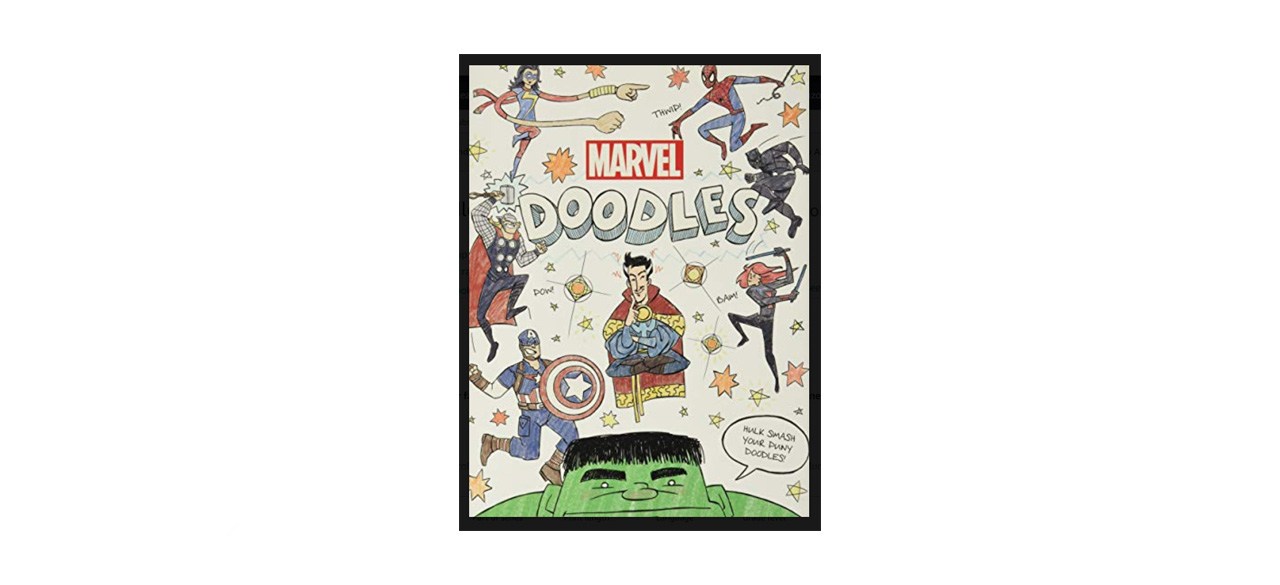 This fun, light activity book lets children unleash creativity while learning valuable skills in the process. It's a fun and simple way for kids to play with their favorite characters that don't involve a screen or toy. The simplistic artwork helps kids of all skill levels get involved with all the fun.
Sold by Amazon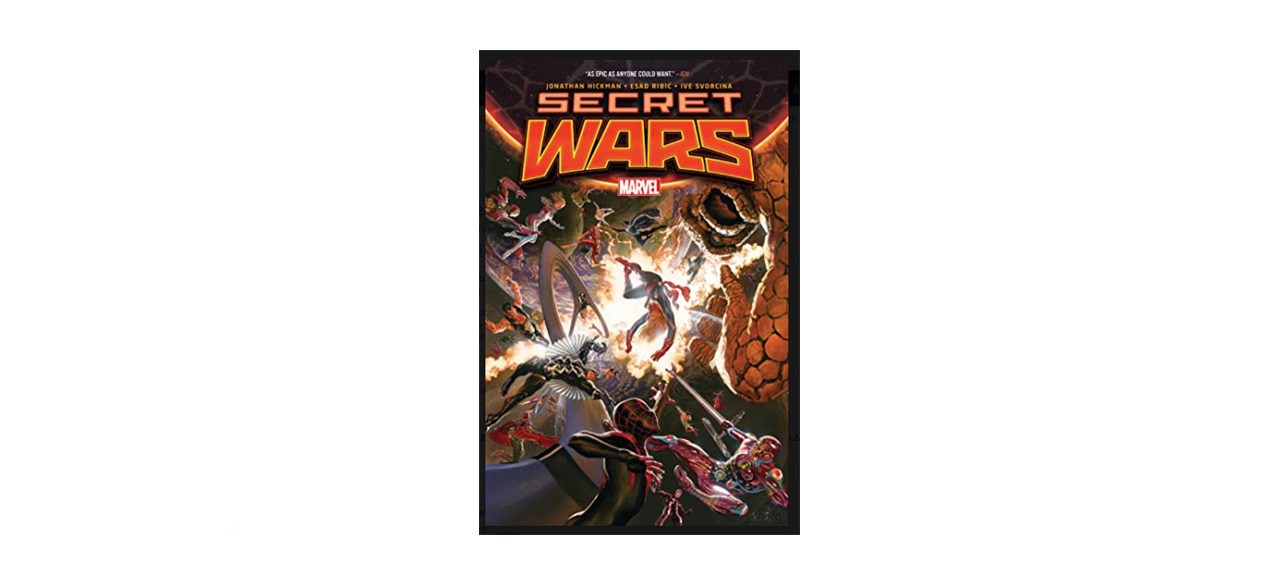 It's hard to collect Marvel toys, films and games without acknowledging the source material. "Secret Wars" was among the Marvel comic world's most earth-shattering events. With films and shows inspired by the "Secret Wars" coming up, here's a good place to get ahead of the curve and learn what makes people like you love movies, toys and games.
Sold by Amazon
Want to shop the best products at the best prices? Check out Daily Deals from BestReviews.
Sign up here to receive the BestReviews weekly newsletter for useful advice on new products and noteworthy deals.
Bradley Geiser writes for BestReviews. BestReviews has helped millions of consumers simplify their purchasing decisions, saving them time and money.
Copyright 2023 BestReviews, a Nexstar company. All rights reserved.